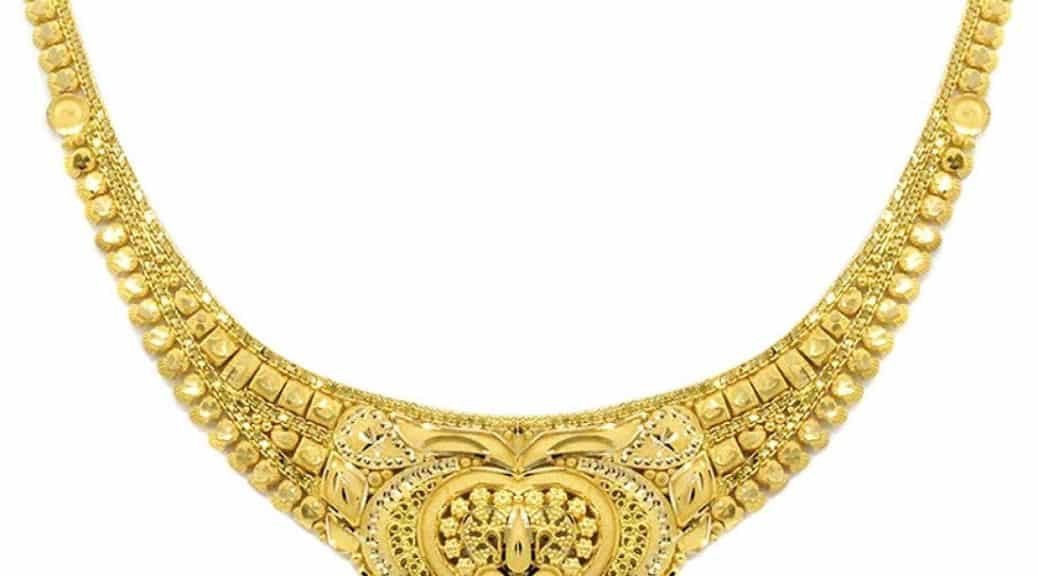 Gold Necklace Designs – Vaibhav Mishra
Gold Necklace Designs – Vaibhav Mishra
Another one of the Company which is using Name Similar to me and pushing me below in Google Search Rankings.
If you dont want to read further and go straight to purchasing Gold.
Click here to go to Vaibhav Jewellers
Vaibhav Jewellers is a very old company and I am hearing about it since my Childhood.
Below is a Excerpt from their Website
Headquartered in my HomeTown Jaipur , Rajasthan, VGL was incorporated as 'Vaibhav Gems Limited' in 1989 and renamed as 'Vaibhav Global Limited' in 2013. The Company went public in 1996-97 and has since evolved into a thriving, vertically-integrated electronic retailer of fashion jewellery and lifestyle products in the USA and United Kingdom on its TV Shopping channels – ShopLC, USA, and The Jewellery Channel (TJC), UK. The TV coverage is complimented by e-commerce websites/mobile apps www.shoplc.com and www.tjc.co.uk. Currently standing at 147th rank in Fortune India's Next 500 list, VGL is listed on BSE and NSE in India.
Expansive Reach
VGL group also engages in traditional B2B wholesale distribution through STS Jewels that serves various retail chains in the USA and UK.
Delivering Joy Everyday
We strive to 'Deliver Joy' by offering a strong value proposition to our customers through low cost, high-quality products.
Discount seeking buyers have always been our most significant customer segment, and it is our consistent endeavour to offer them exquisitely designed products of exceptional quality at an outstanding value. Driven by our deep understanding of customer markets in developed countries and low-cost manufacturing/sourcing operations in India, China, Indonesia, and Thailand, we are committed to 'deliver joy' to all our stakeholders – our customers, our people, our partners, and our investors.
Delivering Joy through One-for-One Program: Also, VGL delivers joy through our One for One charitable program - for every single item ordered, the Company donates a meal to a hungry child in India and the UK and the US. To date, we have delivered over 16 million meals to give children the encouragement to attend school and provide them with the energy to succeed.
When I searched why Its ranking , I saw its using below keywords to rank. In below Paaragraph, I am trying to use one of them and see how it performs on Search Engines.
On their Website you can see gold necklace designs and each gold necklace design is worth a look for gold fans ( I am not one of them ) Except Trading them in Commodity Markets It features latest designs in gold necklace and many more ornaments
The Keywords used are interesting below
gold necklace latest design
latest designs gold necklace
gold necklaces latest designs
necklace designs
gold necklaces with price and weight
necklace gold
gold necklace
All the Above Keywords have Intense competition with Other Market Players such as Tanishq and other Players
That was all for now, I will keep looking for prominent players with names similar to me and will come up with another article.
Until that time,
Cheers
Vaibhav
Keywords used in this page

gold necklace latest design

latest designs gold necklace

gold necklaces latest designs

necklace designs

gold necklaces with price and weight

necklace gold

gold necklace